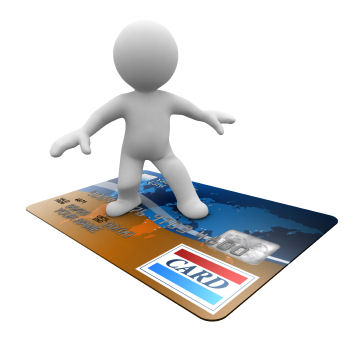 Accept Credit Cards Online!
Internet Merchant Account and Payment Gateway To Process Orders From a Website or Virtual Terminal
To accept credit cards online, two things are needed. The first is and Internet Merchant Account and the next is an Internet Payment Gateway.
An Internet merchant account, which also known as a "MOTO merchant account", is a specific type of merchant account that allows for the processing of "card-not-present" transactions. If you already have a merchant account you use in your retail business for card-swipe transactions, you likely will not be able to use the same merchant account for Internet sales where there is no physical card to swipe.
The Internet Payment Gateway acts like a card-swipe terminal for a card-not-present credit card transaction. Like a card-swipe terminal, the payment gateway is what transmits the transaction data to the merchant processor and receives back the approval or decline. There are two key components to the payment gateway:
The Virtual Terminal provides a web portal where the merchant can log-in and perform credit card transactions like sales and refunds by filling out a simple web form. The Virtual Terminal is commonly used for mail order, phone order and fax orders.

The Application Programming Interface (API) provides a way to link to the gateway from an ecommerce store, orderform, or custom billing application. It's commonly used to allow a user to self-checkout from a web store rather than having the merchant enter the sale on behalf of the customer. CyoGate offers numerous gateway integration methods to support virtually any environment and there are existing connectors for more than 100 popular ecommerce shopping carts.
If you're looking to accept credit cards online, CyoGate can help! We have one of the best, most feature rich gateway platforms available in the industry and, with all of our gateway relationships, we can provide Internet merchant accounts for businesses in low risk and high risk industries.
For more information on how to accept credit cards online, please contact us today!

Apply for a Merchant Account Signup for the Payment Gateway