QuickBooks® SyncPay
Process Credit Card Payments Using QuickBooks®!
Challenge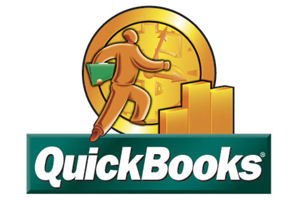 Merchants using QuickBooks® are forced to make double-entries when completing a transaction. For example, when a merchant processes a payment outside of QuickBooks®, it takes two steps to complete the transaction:
Process the transaction with a gateway.
Enter the transaction manually in Quickbooks®.
This "double-entry" is time-consuming and inefficient.
Solution
With QuickBooks® SyncPay, merchants can process the gateway transaction, create an appropriate accounting entry and automatically mark the transaction as paid without ever leaving the QuickBooks® environment.
QuickBooks® SyncPay Plug-In provides support for payment processing from directly within QuickBooks Pro®, QuickBooks Premier®, and QuickBooks Enterprise® (Version 2007+).
This QuickBooks® Credit Card Processing Plug-In allows merchants to pay invoices, generate sales receipts, process batch transactions, and view batch reports without ever leaving QuickBooks®. Additionally, merchants can process multiple payments against open invoices at the touch of a button. SyncPay also includes support for processing card present swiped transactions after attaching an approved card read
Key Features
Works directly within QuickBooks®
Allows merchants to pay invoices
Generates sales receipts
Processes batch transactions
Generates batch reports
Allows multiple payments against open invoices
Supports card present transactions
Supports end-to-end encryption
Compatible with QuickBooks® Pro, QuickBooks® Premier and QuickBooks® Enterprise

Apply for a Merchant Account Signup for the Payment Gateway