Mobile Credit Card Processing
Accept Credit Card Payments From Mobile Devices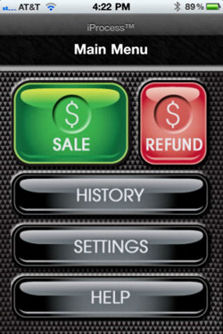 CyoGate's mobile payment solutions enable businesses to securely process credit card payments and refunds directly from mobile devices such as Android, Apple iPhone, iPod, and iPad. We also have Mobile eCheck Processing services to enable you to process check payments from the field.
Using free iProcessTM Software in conjunction with an encrypted card reader like the IDTech ShuttleTM and CyoGate's mobile payments service, an existing mobile device can be converted into a mobile credit card terminal allowing a merchant to accept credit card payments and process refunds at standard "swiped" rates.
Using iProcessTM, merchants have a choice of either entering transactions directly using the graphical interface on the mobile device, or transactions may be swiped using a supported card reader.
Additional features of iProcessTM include:
Extensive coverage area provided by WIFI, 3G/4G, or EDGE.
Manually "Key" transactions into the software, or, swipe transactions at retail rates using the ID Tech ShuttleTM
Shuttle swipe solution is hardware encrypted for customer data security
Add multiple merchant ID's inside iProcessTM
Geotag the location on receipt
Capture Digital Signatures
Add tips if needed
Receipts can printed, or sent to customers via email or SMS
Perform full or partial refunds via "Transaction History Log"
Application is free to download and no additional per transaction fees apply, however standard gateway fees do apply
Apple users can download iProcessTM for free from iTunes and Android users can download iProcessTM for free from GooglePlay or use CyoGate's Android Mobile Payments Application to process both checks and credit cards.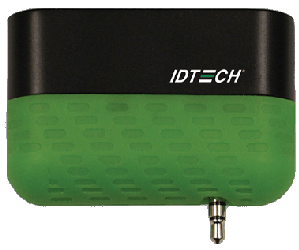 Some feature of the IDTech ShuttleTM include:
Plugs into audio headphone jack - no cables or batteries required
Supports TDES and AES encryption using DUKPT Key Management
Reads up to two tracks of card data
Superior MagStripe reading performance
Bi-directional card reading
Low battery consumption of mobile devices
No external power supply required
Bi-directional communication between reader and mobile device
Extended phone jack enable compatibility with various phone cases
Unique design allows the Shuttle to fasten securely to mobile devices without the use of a clip
SDK available for AppleTM, AndroidTM, and BlackberryTM platforms
CyoGate also has a Mobile API for both Apple iOSTM and AndroidTM devices the enables integration of the credit card processing with other mobile applications.
CyoGate supports mobile devices with both its full Internet Payment Gateway and new Mobile Payment Gateway!
For more information on CyoGate's mobile payment solutions, please contact us today!

Apply for a Merchant Account Signup for the Payment Gateway Get the Android App