Merchant Accounts vs. Payment Gateways:
What's the Difference and Which Do I Need?
MERCHANT ACCOUNTS AND PAYMENT GATEWAYS
What is a Merchant Account?
Tips To Make Sure Your Merchant Application Gets Approved
Merchant Processing Terms & Definiations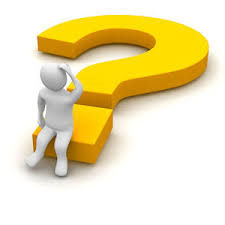 Any merchant who wants to accept credit card payments directly requires a merchant account. The way most retail businesses process credit card payments is to swipe the credit card through a card-swipe terminal that transmits the transaction data to the merchant processor that then returns an approved/declined message back to the terminal.
In the case of card-not-present transactions, which include mail order, phone order, fax order, and Internet order, there is no physical credit card to swipe through a terminal. The payment gateway essentially acts like a card-swipe terminal for these card-not-present transactions.
There are effectively two primary components to the gateway:
The first piece is a "Virtual Terminal" where the merchant can login to a portal and enter credit card sales, refunds, etc.
The second piece is an API that enables connection to a web store or ecommerce orderform to enable a customer to "self-checkout"; and it can also be connected to an external accounting/billing application to enable merchants to process transactions from outside of the virtual terminal.
So, if you wish to accept credit card payments from your customers directly, you will need to apply for a merchant account. If you will process transactions using card-swipe only, you will need a credit card terminal in addition to a merchant account. And, if you wish to process card-not-present transactions, you will also need an Internet payment gateway in addition to the merchant account.
It's important to note that card-not-present transactions require a special type of merchant account known as a "MOTO Merchant Account". MOTO is an aconym for "Mail Order / Telephone Order" but is used for any card-not-present credit card transactions. You are able to process card-swipe transaction using a MOTO merchant account, however, if your merchant account is approved for retail card-swipe only, you will not be able to use it with a gateway.

Apply for a Merchant Account Signup for the Payment Gateway