Gun Dealer Merchant Accounts
Gun Dealer Merchant Solutions with Guaranteed Approval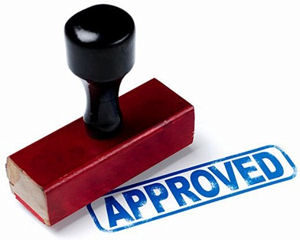 Most Domestic Banks Have Stopped Providing Merchant Accounts to Gun Shops and Gun Dealers But We Have Solutions!
CyoGate is one of the few merchant services companies to offer credit card processing
for legal gun dealers and gun shops using a domestic, US-based, bank!
Due to pressure from the Federal government, it has been extremely difficult to secure retail merchant accounts for perfectly legal and regulated gun dealers, which made conducting business difficult for these companies.
We do now have a domestic bank willing to write legal gun dealers who qualify.
If you're interested in a merchant account for your legal gun business, please apply for a merchant account today!
In addition to our ability to provide true US-based merchant accounts, CyoGate's Point of Banking merchant accounts are a perfect fit for gun shops and gun dealers who can find it difficult, if not impossible, to qualify for a traditional merchant account.
It's actually designed to work with the ATM system, so any PIN-based credit or debit card can be used and, like using the card at an ATM, is treated EXACTLY like a cash transaction, although, it is technically a "cashless" ATM.
Instead of the gun dealer paying a discount fee and transaction fee, as they would with a credit card, all fees are paid by the Customer as an additional convenience fee on their "ATM" transaction. This fee is usually about $2.00-$3.00 per transaction, just as if the Customer was using an ATM that was out of his bank's system.
The way it works is that the customer slides their card through the terminal, decides what type of transaction they want to make, selects a dollar amount, and enters their PIN. When the transaction is approved, the machine prints a receipt that is taken to the cash register to be redeemed for the goods or services. The cashier simply makes change to make up the total amount of the purchase. The funds are electronically deposited to the merchant's bank account in three to four business days, just as with a credit card terminal.
Because the costs are essentially incurred by the customer, this is a great solution for ANY business that wants to lower its costs of credit card processing, and because they'll approve most any business, it's also an ideal solution for gun shops and dealers, or other businesses that can't qualify for a traditional merchant account. Also, because it works on the ATM system, there are NO chargebacks!
For more information on any of CyoGate's solutions for legal gun shops & gun dealers, please contact us today!

Apply for a Merchant Account Signup for the Payment Gateway