Payment Gateway Mobile API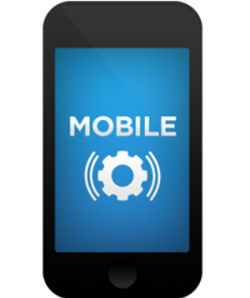 Process Credit Card Payments From Cell Phones & Mobile Devices
The CyoGate Mobile API contains numerous code examples and explanations to make integrations seamless and straightforward. Our Mobile API is available for both Apple iOSTM and AndroidTM devices.
Our friendly and knowledgeable integration specialists are equipped with the tools to quickly identify, address, and help resolve issues you may encounter during the integration process. Customer service is always a number one priority.
Our Mobile API contains two components:
An End-To-End Encryption Library which will allow credit card data to be encrypted on a mobile device and unencrypted only by the Payment Gateway.

A Swipe Device Library which will provide a simple, easy to integrate, event-driven interface for apps incorporating swipe reader functionality.
For more information on CyoGate's mobile payment solutions, please contact us today!

Apply for a Merchant Account Signup for the Payment Gateway Get the Android App