Merchant Accounts For New Businesses & Startups
Merchant Accounts For New Businesses & Startups Still Get Approved!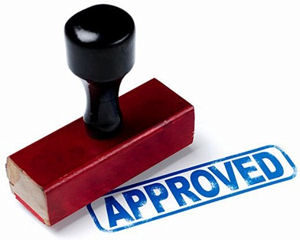 Just because you have a new business or startup company doesn't meant you won't be able to qualify for a merchant account!
All businesses started new at some point and simply because you recently started your business is not, by itelf, any reason for declining a merchant application.
However, certain things will help you qualify for a merchant account including having a long time in business, established credit card processing history, and larger balances in a bank account, all of which are, unfortunately, lacking for most new businesses.
So, new businesses looking to qualify for a merchant account should be prepared to take a different approach and present documents that help them to appear as more than just a startup business.
Why is this important?
Keep in mind that most new businesses fail in their first year in business and consider how the bank would view the risk of issuing a merchant account to a new business. Visa allows a customer to issues charge back up to six months after a sale (this can be much longer with MasterCard). So, if a merchant wants to charge $20,000/month in volume, at any given time there could be as much as $120,000 in "potential" chargebacks outstanding.
It's highly unlikely that all $120,000 would chargeback, unless in the case of some fraud, however, if the merchant goes out of business a year down the road, and maybe just 10% of that actually results in chargebacks because the company is no longer in business to service the last few weeks of customers, the banks would stand to lose $12,000!
We all know banks hate to lose money and will do everything they can to prevent it including when scrutinizing a merchant application for possible approval.
So, What Do I Do?
To help maximize the chance of approval for a merchant account, a new business should make themselves look like an established business by including with their merchant application things like a business plan (if one exists), copies of vendor/supplier contracts, copies of customer contracts, invoices, sales and/or quality assurance scripts and/or recorded phone calls, etc.
Any documentation that will help prove that you are a real and legitimate business, you really have a business, you really know how to run a business will all help you qualify for a new merchant account.
Get more tips on How To Qualify For A Merchant Account.
Regardless of whether you're an established merchant looking to add a new merchant account or a new business looking for your first merchant account, you should work with an experienced merchant services provider like CyoGate that has expertise in effectively securing and handling merchant accounts.