MOTO Merchant Accounts
Accept Credit Cards by Mail Order & Telephone Order.
New To Merchant Accounts? Click here!
Merchant Account vs. Payment Gateway: What's the Difference & Which Do I Need?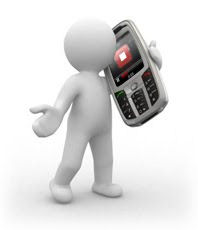 A MOTO merchant accounts are the same as Internet merchant accounts in that it allows for the processing of "card-not-present" transactions. Card-not-present refers any credit card transactions where there is no physical credit card to "swipe" through a card-swipe terminal and includes mail order, phone order, fax order, and Internet order. In many cases, it will also include mobile order.
Specifically, "MOTO" refers to "Mail Order & Telephone Order" but in fact, a MOTO merchant account will include all card-not-present transactions and an Internet merchant account (or MOTO merchant account) will allow you to accept credit card payments online by allowing your customers to enter their credit card information directly into your website which enables you to accept credit card orders without your customers having to fax, phone or mail in their orders.
By using an an Internet Payment Gateway with a "Virtual Terminal", you can process fax, phone, mail, and Web orders.
Even if you plan on using a credit card terminal to process retail credit card orders, you will still need a MOTO merchant account if you also want to take orders by mail order or telephone order. How the order is entered is really not significant. It's how the order is received that determines the need for a MOTO merchant account or not.
So, if you currently run an off-line business and you already have a merchant account, you may still need to apply for a MOTO merchant account to begin taking mail and telephone orders since MOTO merchant accounts have different rules and regulations than standard retail merchant accounts.
Regardless of whether you're an established merchant looking to add a MOTO merchant account or a new merchant, you're going to want to work with a merchant account provider who has expertise in structuring and handling MOTO merchant accounts.