Accounts Receivable Invoice Factoring
Sell Your Accounts Receivable For Immediate Working Capital!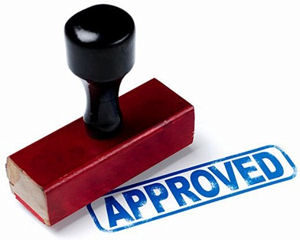 Accounts Receivable Factoring is also known as "Accounts Receivable Financing" and is a way for businesses to sell their accounts receivables in exchange for immediate working capital. It enables manufacturers, wholesalers, distributors, and business service providers to borrow money against invoices that are outstanding and payable by their customers for products and services that have been delivered. Funds may be used for any purpose.

The amount of funding available for invoice factoring ranges from about $50,000 to well over $10 Million for legitimate current invoices. Funds are made available as a revolving line of credit based on the average monthly accounts receivable balance with a typical discount range of 10%-30%.

There are numerous benefits to employing A/R Factoring as part of a smart business strategy.

First, Invoice Factoring is not a loan so neither the owner nor the business is incurring any debt which improves the balance sheet and facilitates other financing options. In fact, in addition to eliminating the collections burden from the business, if the receivables factoring is "non-recourse", it eliminates bad debt from the income statement!

And, because factoring is not a loan, there is NO requirement by the owner to guarantee repayment of the funds, although they will usually need to guarantee against fraud or disputes.
Another interesting aspect of accounts receivable factoring is that it's virtually the only source of funds that increases as the business increases sales. As sales volume goes up, so does the amount of cash available. For more information on Invoice Factoring or any of CyoGate's Business Loans Services, please contact us today, or request a Business Loan Application using the button below.